Young Children Priority One Committee
Young Children Priority One (YCPO) is an ongoing community service program of Kiwanis International that addresses the needs of children 0-5. All clubs are encouraged to carry out at least two YCPO projects per calendar year, though many clubs are able to do more—serving children, families, and communities.
Young Children Priority One focuses on four key areas:
• maternal and child health;
• child care and development;
• parent education and support;
• safety and pediatric trauma.
The Kiwanis Club of Middletown is partnering with the Agri-Business Childcare Development Center at the Academy Avenue School. They serve migrant worker children ages 0-5 by providing them with a backpacks with school supplies. Each graduating child is presented with a backpack to help them transistion from Nursery School to Kindergarten.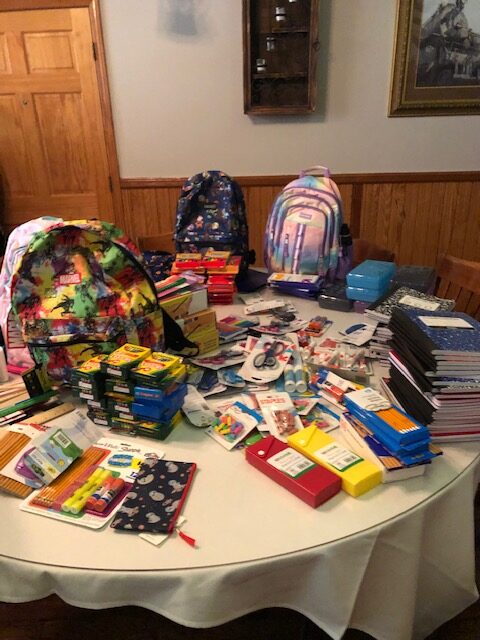 The Middletown Kiwanis Club brings Santa Claus to 3 child care programs in and around Middletown. They are the Middletown Day Nursery, the Head Start Program, the AHRC program, and the ABCD program. Along with the staff of each program, we try to bring a little joy to every child attending. This year we expect that we will reach a total of almost 400 children.
Baby Shower for Garnet Hospital- The club members collect and donate diapers, wipes and baby clothes. These articles are given by the hospital to new mothers who do not have any of these articles for their babies.